Orlando Health Case Study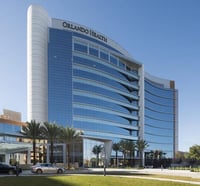 This case study features Orlando Health, one of Florida's most comprehensive private, not-for-profit healthcare networks.

Orlando Health wanted to revitalize a paper reward system, and they chose to work with Incentra, a WorkStride partner, to implement both a non-monetary and monetary system based Orlando Health's specific standards.
Complete the form below to download the case study to learn more about how Orlando Health revived their recognition program.